Los duendes de estadísticas de WordPress.com han analizado el desempeño de este blog en 2010 y te presentan un resumen de alto nivel de la salud de tu blog: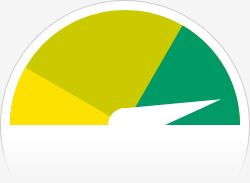 El Blog-Health-o-Meter™ indica: Wow.
Números crujientes
El Museo del Louvre tiene 8,5 millones de visitantes al año. Este blog fue visto cerca de 250,000 veces en 2010. Si el blog fuera una exposición en el Louvre, tomaría 11 días para verla.
In 2010, there were 1,073 new posts, growing the total archive of this blog to 2,473 posts.
The busiest day of the year was 5 de julio with 1,195 views. The most popular post that day was "FISICA O QUIMICA" ESTRENA NUEVA TEMPORADA AL DESNUDO….
¿De dónde vienen?
Los sitios de referencia más populares en 2010 fueran es.wordpress.com, search.conduit.com, mitoycuerpo.wordpress.com, google.es y google.com.ar.
Algunos visitantes buscan tu blog, sobre todo por jake gyllenhaal, desnudos, taylor lautner, twilight y spiderman.
Lugares de interés en 2010
Estas son las entradas y páginas con más visitas en 2010.
1
"FISICA O QUIMICA" ESTRENA NUEVA TEMPORADA AL DESNUDO… septiembre, 2009
12 comentários
2
Nueva Imagen de Jake Gyllenhaal en Prince of Persia: Sands of Time marzo, 2009
14 comentários
3
CINETECA DE TERROR:NUEVAS E IMPACTANTES IMAGENES DE "PIRAÑA 3D" julio, 2009
4
TWILIGHT EN EL MUNDO:ROBERT PATTINSON Y KRISTEN STEWART EN SEXYS IMAGENES y RUMORES QUE LOS ACECHAN. julio, 2009
15 comentários
5
ANGIE CEPEDA,EL NUEVO GRAN FICHAJE DE ANTENA 3,POSA DESNUDA septiembre, 2009
4 comentários
Como podemos Apreciar,este 2010 ha sido un año bastante Positivo para Nosotros en Cinetrekvarmania,y todo gracias a ustedes que a diario se informan con nosotros….